Holiday Dining at Adair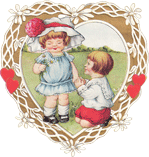 Valentine's Day
4-Course Dinner $65 per person
(tax, beverages and gratuity are additional)
More Info
Christmas Day ~ Seating at 4:00pm or 6:30pm
By Reservation Only, Please
Our 5 Course Dinner is $65.00 per person. Alcohol, tax and gratuity are not included.
First Course
Fire Roasted Tomato Bisque
A house favorite. Fire roasted plum tomatoes blended with heavy cream and fresh herbs
Second Course
Mushroom Strudel
A blend of wild mushrooms sautéed in sherry and fresh herbs combined with Boursin cheese and wrapped in a delicate flaky phyllo dough drizzled with lemon hollandaise sauce.
Third Course
Roasted Beet and Winter Melon Salad
Roasted yellow and red beets tossed with fresh winter melon, arugula, pickled red onion and shaved parmesan drizzled with fire roasted tomato vinaigrette
Entree Choices
Roasted Pork Loin
Boneless pork loin served with apple chestnut stuffing and pan gravy
Salmon En Croute
Fresh Atlantic salmon filet stuffed with boursin cheese and baked in a flaky puff pastry
Steak Au Poivre
12 ounce strip steak pressed in cracked black pepper corns, pan seared and finished with a bourbon Dijon cream
Dessert Choices
Warm Figgy Pudding
Sweet plums and figs with subtle notes of chocolate baked into this old-world recipe
Bourbon Pecan Pie
A true classic. Buttery pecans and hints of bourbon baked in a delicate cookie crust
New Year's Eve ~ Seating at 6:00pm
By Reservation Only, Please
Our 5 Course Dinner is 65.00 per person. Alcohol, tax and gratuity are not included.
First Course
Lobster Bisque
Tender Maine lobster paired with fresh herbs, cream and sherry
Second Course
Spicy Shrimp and Scallop Risotto Cake
Sautéed shrimp and scallops atop a crispy risotto cake and drizzled with a sweet, spicy sauce
Third Course
Caesar Salad
Crisp romaine lettuce, house made croutons and shaved parmesan cheese with a creamy Caesar dressing
Entree Choices
Prime Rib Au Jus
A New Year's Tradition. Slow roasted black angus prime rib served au jus.
Lamb Shank
Fall off the bone tender. Braised in Burgundy wine with mushrooms and onions. Served atop peppercorn mashed red skin potatoes with baby carrots.
Stuffed Lobster Tail
Large lobster tail topped with our house made seafood stuffing and served with drawn butter
Dessert Choices
Chocolate Bread Pudding
A warm and comforting classic bread pudding with a chocolate twist. Topped with a bourbon white chocolate sauce.
Turtle Cheese Cake
Rich and creamy cheese cake topped with chocolate, caramel and pecans.

Proud to be Yankee's New England Today Travel Editor's Choice for Best NH Romantic Getaway!