The Star of the White Mountains Welcomes Visitors!
Welcome to Bethlehem NH! proclaims the colorful mural on Bethlehem's Main Street, where generations of visitors have strolled along the sidewalks of this charming town known as the Star of the White Mountains.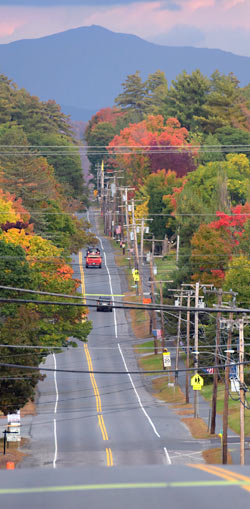 As in the past, today's visitors receive a warm welcome from local businesses as they admire the community's historic architecture, explore its excellent selection of shops, and enjoy its delicious dining and varied lodging options.
Bethlehem was profiled in a recent WMUR NH Chronicle television segment that captured the many aspects of the historic mountain town that has evolved to meet the expectations of today's travellers.
At the elegant and romantic Adair Country Inn & Restaurant, guests are welcome to explore the 200-acre estate where wooded trails and stone walls, along with lush gardens designed by the famed Olmsted Brothers, intermingle. Comfortable accommodations and inspired cuisine make the inn a perfect getaway.
On Main Street, visitors will find unique local handcrafts and art at the Local Works Marketplace and Gallery at WREN, or nostalgic items at Lonesome Woods, an antiques and apothecary store. Other Main Street shops to explore have merchandise ranging from used books and yarns of every type to homemade fudge and clothing, jewelry and accessories.
The historic Colonial Theatre hosts world-class entertainers, along with movies and other theater offerings that draw visitors and locals from far and wide.
Put some adventure in your day and zip along one of the many mountain biking trails that have become the town's newest attraction.

When you've worked up an appetite raise a pint and order a burger at Rek'•Lis Brewing Company or order up a cup of Joe or a specialty coffee at Maia Papaya, a vegetarian restaurant serving salads, sandwiches, and delicious pastries.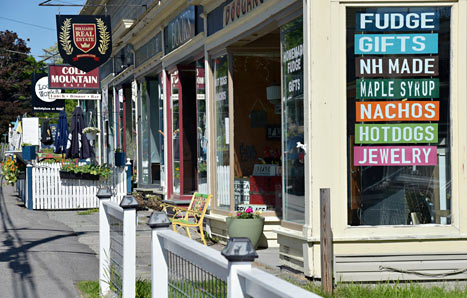 Another notable Bethlehem attraction is The Rocks Estate, a Christmas tree farm operated by the Society for the Protection of New Hampshire Forests, where you can cut your own tree and select a freshly made holiday wreath. In the spring, visit the estate to enjoy the maple sugaring operation with tours and tastings.
Today's visitors no longer arrive by train, but the many and varied shopping, dining and lodging options, bolstered by the region's outstanding recreational activities, continue to appeal to today's travellers who are assured of a warm and hearty welcome in Bethlehem, the Star of the White Mountains.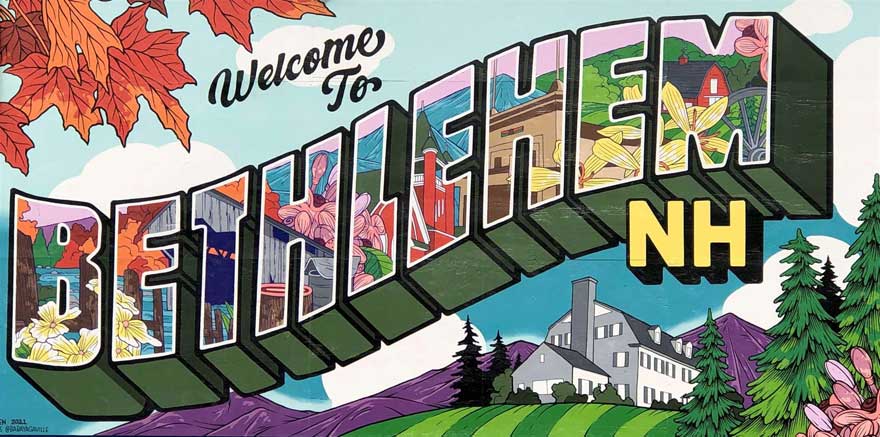 Proud to be Yankee's New England Today Travel Editor's Choice for Best NH Romantic Getaway!