Littleton's Friendly Vibe Beckons Visitors Year-round!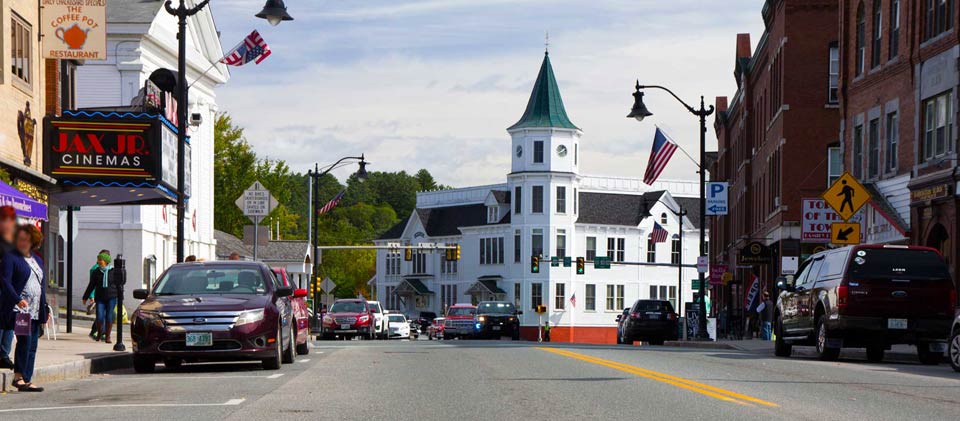 On any visit to Littleton, New Hampshire, it's easy to understand why the White Mountains community has been selected as one of the Best Small Downtowns in America by Best Choice Reviews and was named to Travel & Leisure's America's Greatest Main Streets list.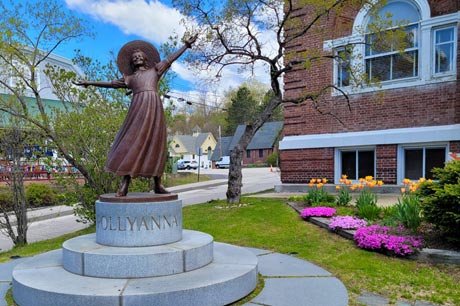 The vibrant and walkable downtown makes it easy to park your car and explore dozens of interesting and eclectic stores and galleries for tax-free shopping; relax over a meal at one of its fine or casual dining establishments; sample small batch brews at Shilling Beer Co., located in an old grist mill turned brewery; fill a bag with sweets at Chutters, home of the Guinness Book of World Record's Longest Candy Counter at 112 feet; peruse the unique selection of goods at the Little Village Toy & Book Shop; and have your photo taken with the cheerful Pollyanna sculpture on the Littleton Library front lawn.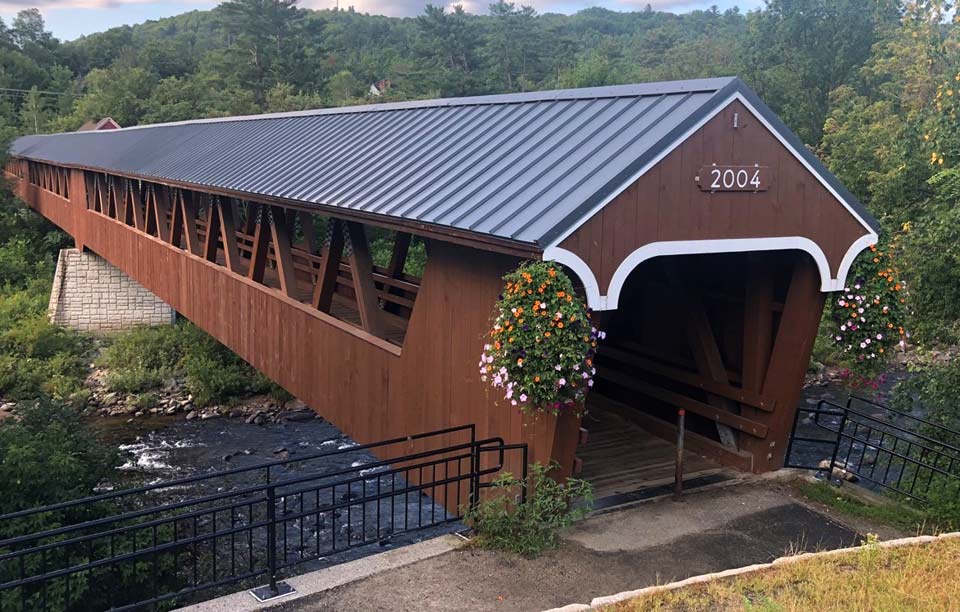 The town's inviting Riverwalk can be accessed off Main Street through either of two arched gateways that lead to the scenic Ammonoosuc River. A paved walkway on one side of the river includes overlooks and leads to Harmony Park with a selection of musical instruments waiting to be played. Stroll across the 352-foot pedestrian covered bridge to access a gravel path that meanders a short ways along the river to a suspension bridge (not for the faint of heart!) that will return you to Main Street.

Littleton is a gateway community to the White Mountains and the Great North Woods and some of the region's best outdoor recreational opportunities for hikers, bikers, skiers, snowmobiliers, and nature watchers. The town offers several nature trails to explore along with Parker Mountain, where mountain bikers can access over 20 miles of trails designed for thrilling hours of trail-riding adventure. Open year-round, the trails also attract hikers, skiers and runners.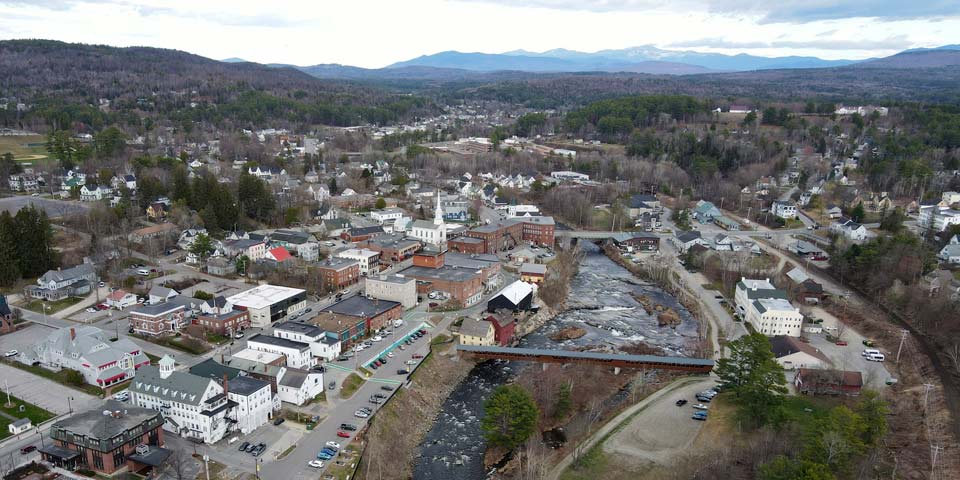 With so much to see and do in Littleton, make plans to visit yourself and discover all of the friendly shops and points of interest that give the community its old-fashioned downtown flavor, accented with a modern, upbeat vibe.
More About Littleton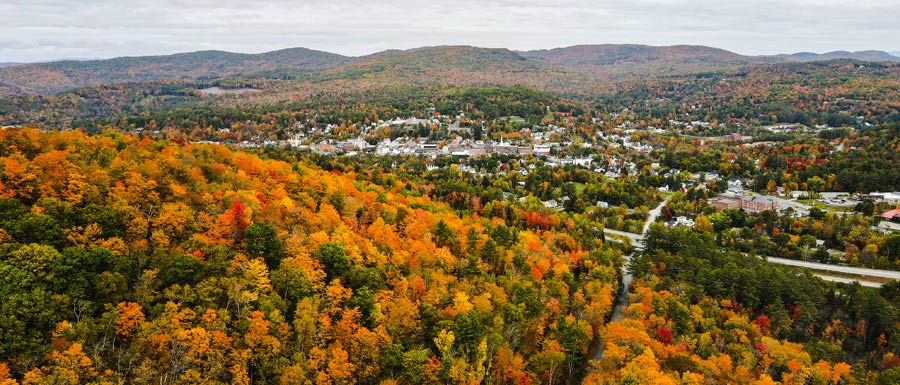 Proud to be Yankee's New England Today Travel Editor's Choice for Best NH Romantic Getaway!