Lupine Season Is A Celebration in Purple!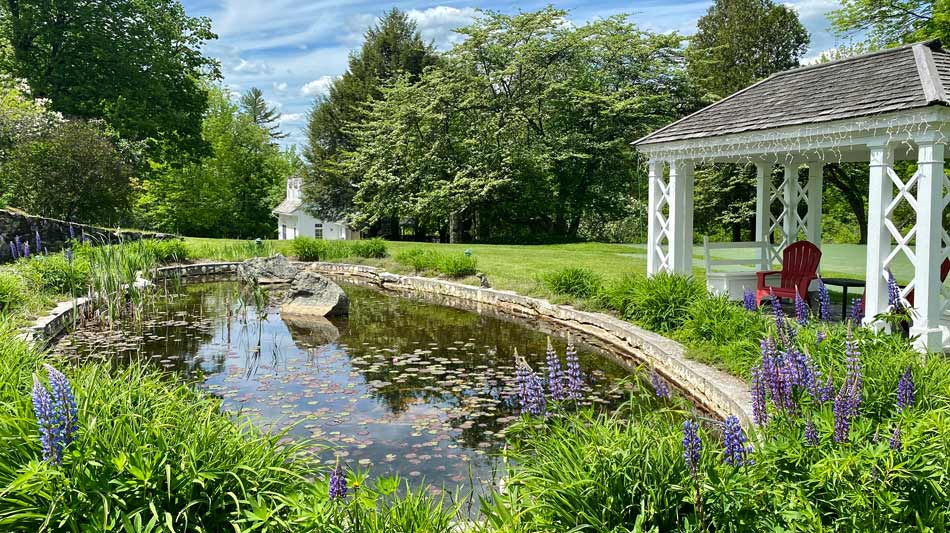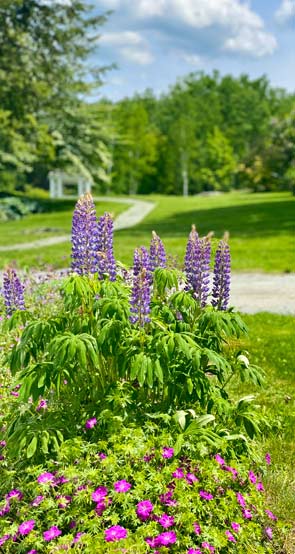 Flowering lupine can be found blooming in fields and along roadsides throughout the White Mountains region throughout the month of June. The lofty spires range in hue from deep purples and lavenders to rarer pinks and some whites, creating a stunning palette of color wherever they grow.
Our map [157 KB pdf] will help you navigate our region's Scenic Roads and By-ways on a self-guided tour, where you can view the flowers in many places right from your car. For an on-the-ground experience, mosey over to Sugar Hill, a picturesque town just minutes from the Adair, where visitors are welcome to stroll through the lovely fields of blooms in several locations.
The most visited viewing spots are the large field on Sunset Hill Road, which includes expansive mountain vistas, and a smaller field on Route 117 bordered by a stonewall, where a field of yellow wildflowers just beyond the flowering lupines offers a stunning contrast to the mostly purple blooms. Expect to rub shoulders with photographers and artists painting en plein air as you wander through the fields.
Download Lupin Season Road Map