Arts at Adair -- Just Be Outdoors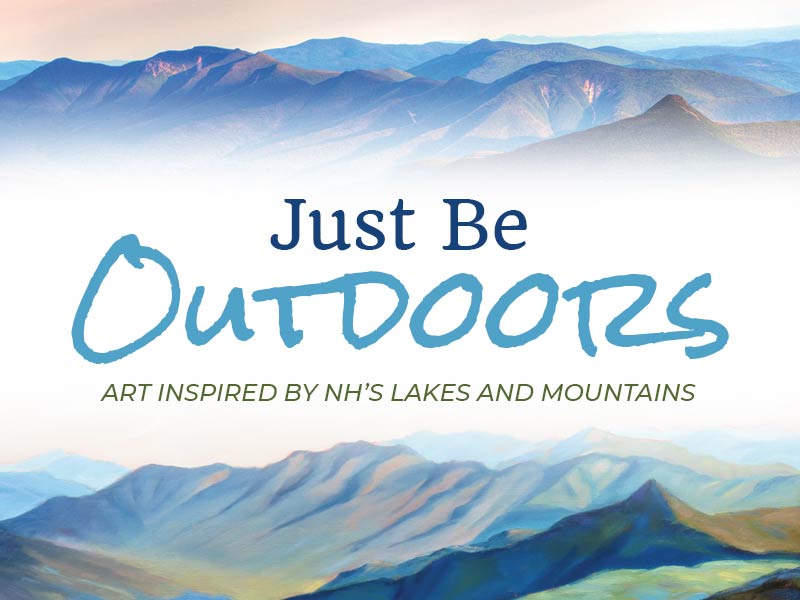 New Hampshire's lakes and mountains inspire in Just Be Outdoors, which opens with a reception at the Gallery at WREN at 5 p.m. on September 3. In this exhibition, oils on canvas by contemporary impressionist Linda Gray speak to painterly photographs by Randy Roos. Just Be Outdoors marries sublime mountaintop vistas with quiet lakeside moments, embodying the natural splendor of New Hampshire.
Just Be Outdoors will be on view at the Gallery at WREN from September 3 through October 31, 2021. Select pieces from the show will be on view at the Adair Country Inn & Restaurant as part of the ongoing "Arts at Adair" initiative.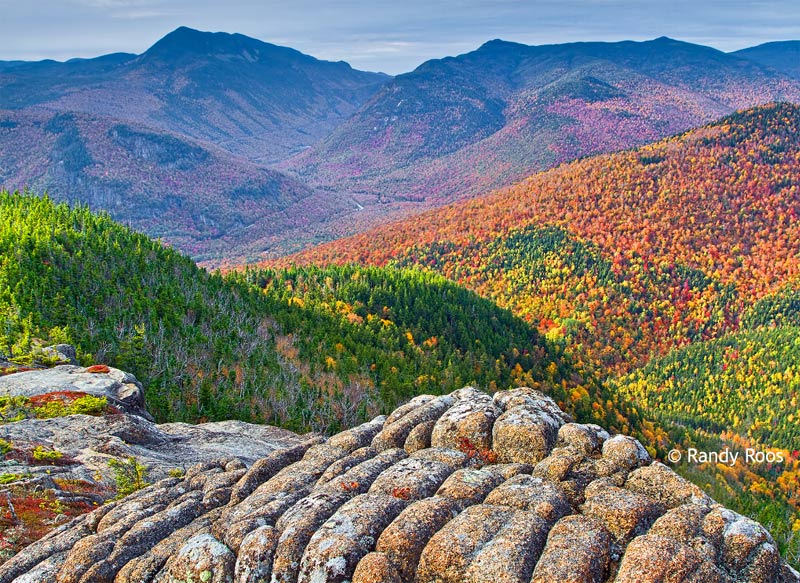 Meet the Artist
New Hampshire's Lakes & Mountains Inspire the Poetic Images of Photographer Randy Roos
"Just Be Outdoors," the current exhibit at the Gallery at WREN on Bethlehem's Main Street, with select pieces on display at Adair, celebrates the breathtaking beauty of New Hampshire's lakes and mountains, captured in photographs by Randy Roos and impressionist oil paintings by Linda Gray.
Randy will share his photographs and his multi-dimensional approach to work and life in a Meet & Greet at 3 p.m. on Saturday, October 2, in the parlor at the Adair. His presentation is the latest Arts at Adair event in an ongoing series that features the arts of all kinds, including painting, music, photography and much more.
Randy views his photography as a complement to his work as a musician, which he has always approached visually. A musician and teacher by vocation, he is a former member of the theatrical rock group Orchestra Luna, has scored hundreds of television shows, including multiple seasons of Scientific American Frontiers and several NOVA series, and earned an Emmy nomination for his work on the European art film A Celebration of Architecture. He also performs with the world/jazz/jam band Club d'Elf.
A nature photographer since the early '80s, Randy now concentrates primarily on landscapes, capturing "the moments and conditions few experience, often hiking long distances over several days, setting up in the dark and waiting for the perfect combination of elements." His patience pays off in the detailed landscape portraits he shoots, which combine painterly elements with all the magnificence of New Hampshire's great outdoors.
Randy's photographs are currently on display at Adair and at the Gallery at WREN in Bethlehem through October 31 as part of the Gallery's current exhibit, "Just Be Outdoors," that also includes impressionist painter Linda Gray's oils on canvas.
Reservations are encouraged for the free Meet the Artist event. To reserve a seat please call the Adair at (603) 444-2600.
---

Proud to be Yankee's New England Today Travel Editor's Choice for Best NH Romantic Getaway!