'Arts at Adair' Series Kicks Off with Wildlife Artist Rosemary Conroy
We have exciting news to share!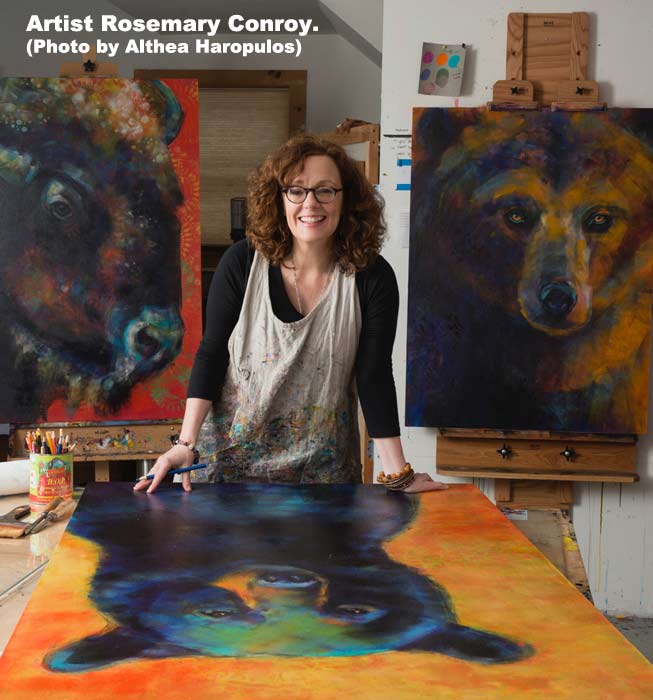 The Adair is launching an "Arts at Adair" series that will host painters, musicians, photographers and artists of all types during upcoming months.
Kicking off the series is contemporary wildlife artist Rosemary Conroy with a month-long exhibition of her colorful paintings that celebrate the beauty, mystery and wonder of the natural world.
On display at Adair from August 7 through September 9, the "Into the Wild" exhibition begins with a meet and greet opportunity with Rosemary, at 4 p.m. on Friday, August 7, and at 8 p.m. on Saturday, August 8.
During each gathering, Rosemary will give a short presentation followed by time for conversations with guests as they stroll around Adair's spacious living room and other public spaces enjoying her paintings displayed on easels and temporarily replacing the art on the Inn's walls. Following current COVID-19 recommendations, social distancing measures will be in place, and attendees must wear masks.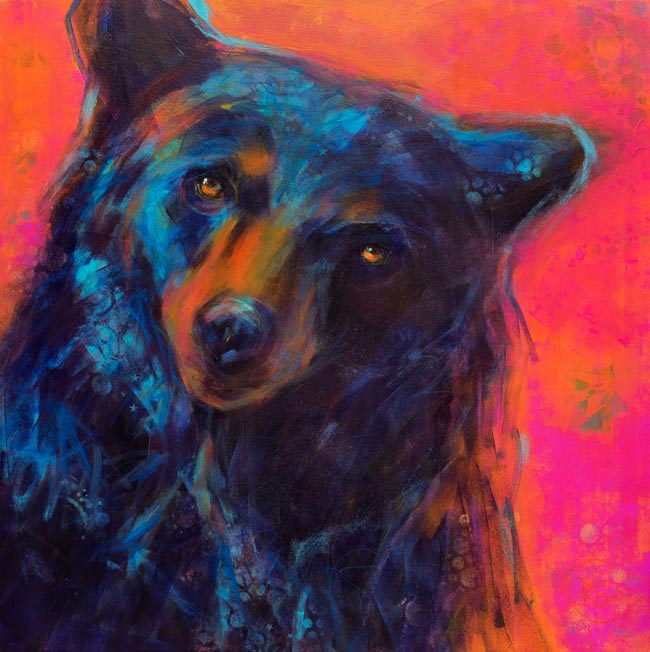 "Arts at Adair" is part of a new initiative between the Adair and WREN (Women's Rural Entrepreneurial Network). Art from The Gallery at WREN, located at 2013 Main Street in Bethlehem, will rotate to the Adair. Rosemary just wrapped up "Wild Thing," a solo exhibition at WREN, and is the first artist on exhibit at the Adair as part of this partnership.
"Joel and I are so excited that Rosemary has agreed to be the inaugural artist for Arts at Adair," says Cathy Bedor, who with her husband owns the Adair. "We are looking forward to welcoming guests to meet Rosemary along with the future artists in the series and experience the amazing works they are creating."
"I am flattered to be asked to be the first artist in the Art at Adair series, and I look forward to meeting new people and sharing my art with them," Rosemary says. "It is my hope to connect people with wildlife and show them how lucky we are to live in a world with such magnificent creatures. I try to capture the spirit of the animals and birds I paint, and I often focus on their eyes, as that is where the magic, the connection, happens."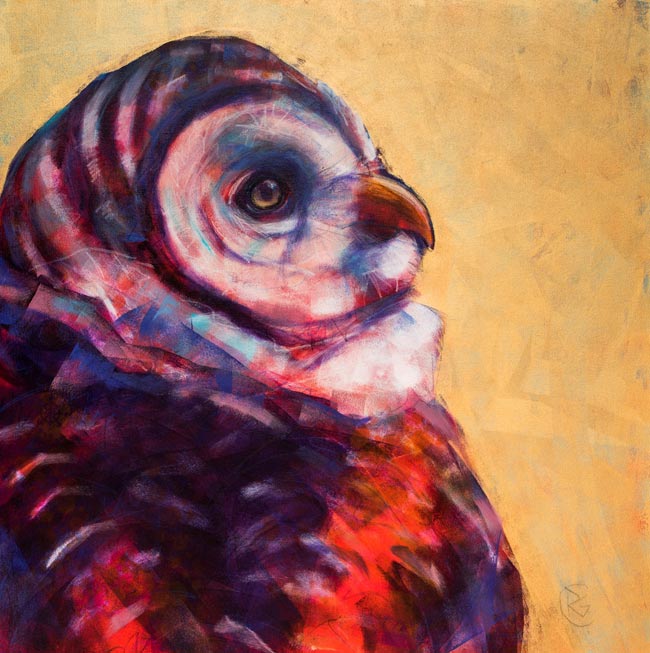 From her studio in an old fire station in Francestown, NH, the self-taught artist uses exuberant colors and brushwork to create soulful renderings of songbirds, bear, owls, moose and whales. The textured paintings often include partially obscured words that are her prayerful words of reverence for each species.
In 2017, New Hampshire Magazine named Rosemary as one of "eleven women artists to watch." Because she wants to make a positive difference with her art, she donates a percentage of her art sales to conservation organizations that protect habitat and educate people about wildlife. See her paintings and learn more about Rosemary at www.rosemaryconroyart.com.
Reservations are not required, but are encouraged, for the free meet and greet events on August 7 and 8. To reserve a spot please call Adair at (603) 444-2600.
- Stacey Rachdorf, Innkeeper

Proud to be Yankee's New England Today Travel Editor's Choice for Best NH Romantic Getaway!