Arts at Adair
Photographer Timothy Jones & Printmaker Josh Dannin have a passion for a hands-on approach to creating art.
The "Analog" exhibit pairs the black-and-white photographs of Timothy Jones with monochromatic prints created by Josh Dannin. The "Analog," exhibit runs through March 27 at the Gallery at WREN on Bethlehem's Main Street, with select pieces on display at Adair.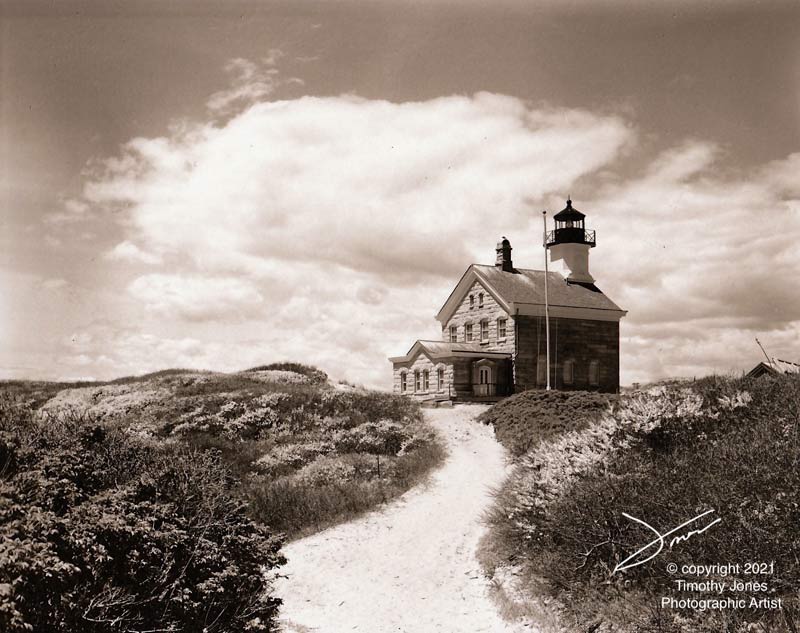 'North Light' by Timothy Jones
Meet the Artists
Photographer Timothy Jones will share his artistic vision and photographic process at an Artist Talk at Adair at 3 p.m. on Saturday, February 19, and printmaker Josh Dannin will explain his approach to printmaking and how it has inspired and influenced his life at 3 p.m. on Sunday, February 20. The public is invited to meet the artists during the events, both of which will be held in the parlor at the Adair.
Printmaker Josh Dannin
Originally from Philadelphia and now a resident of Bethlehem, artist and printmaker Josh Dannin runs Directangle Press, a letterpress and risograph printshop and artist residency in the White Mountains. He has taught printmaking at Dartmouth College, the NH Institute of Art and St. Anselm College, among others. Previously a regular contributor to Printeresting.org, he co-edits Power Washer Zine, a semiannual publication about screenprinting.
The work in the exhibit is produced using relief printmaking processes: the inking and printing of carved wood or linoleum blocks and handset letterpress type on hand-operated presses. The equipment and many of the letterforms and abstract modular shapes Dannin works with come from the printing era of the past, a time when cast iron, molten lead and endgrain wood were responsible for nearly every printed word and image in the world.
While Dannin carefully plans each composition, there is always an unexpected element revealed in the final print, the evidence of his hand and decision making and at the same time a collaboration with the printers who have touched these materials and equipment in the past.
"These compositions," he says, "are made up of architectural structures, both real and imagined. These are fragments of my life - places I've lived in, lived among, passed by, dreamed of, hoped to see, or longed to inhabit. The work immediately references the landscape of my childhood, an ongoing reflection on a place I've been simultaneously running from and running towards for much of my adult life."
Photographer Timothy Jones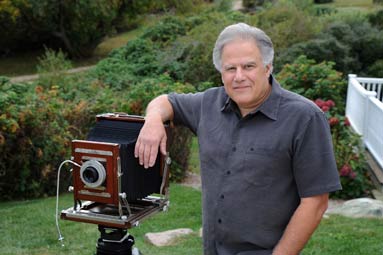 Fine art photographer Timothy Jones uses an 8x10 large format camera to create his black-and-white photographs. Each of his prints is a one-of-a-kind work of art, as the manual developing process he uses produces a single photograph at a time. Timothy notes that the current exhibit "began as a passion in 1973 with a borrowed 35mm rangefinder camera and has evolved into what you see here."

He explains his choice of black and white as "elegant and simplistic." The prints are made by placing the negative in direct contact with the paper and exposure is by a simple light source.

In his photographic process, he eschews computer-generated prints, instead printing in a traditional darkroom, where he finds a connection to past analog historical processes. He performs all stages of the process personally by hand from his studio in Bethlehem.

Despite using analog methods and equipment, he has many tools at his disposal to not only record a scene literally but manipulate it to suit his artistic taste. Using those tools, he is able to "pre-visualize" a scene to achieve a desired outcome.

"Ansel Adams spoke often of this technique in his many writings," says Timothy. "Many of the images in the exhibit are the result of pre-visualization prior to exposure."

Reservations are encouraged for the free Artist events on February 19 and 20. To reserve a seat, please call the Adair at (603) 444-2600. Masks are strongly encouraged.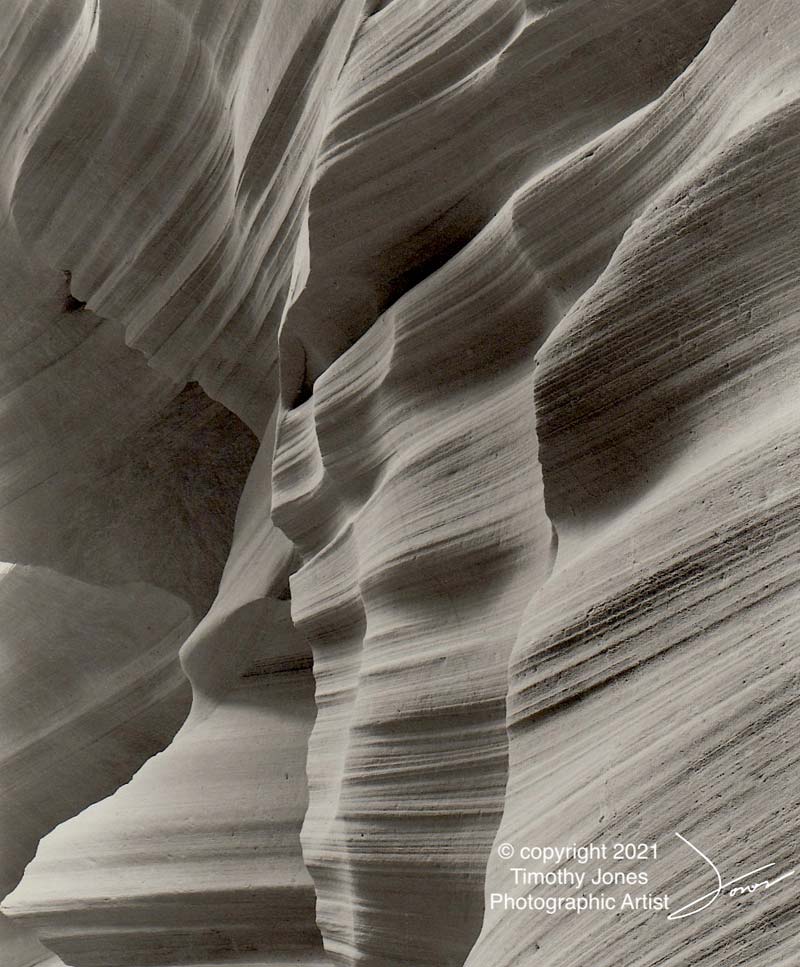 'Flowing Sandstone' by Timothy Jones
---

Proud to be Yankee's New England Today Travel Editor's Choice for Best NH Romantic Getaway!