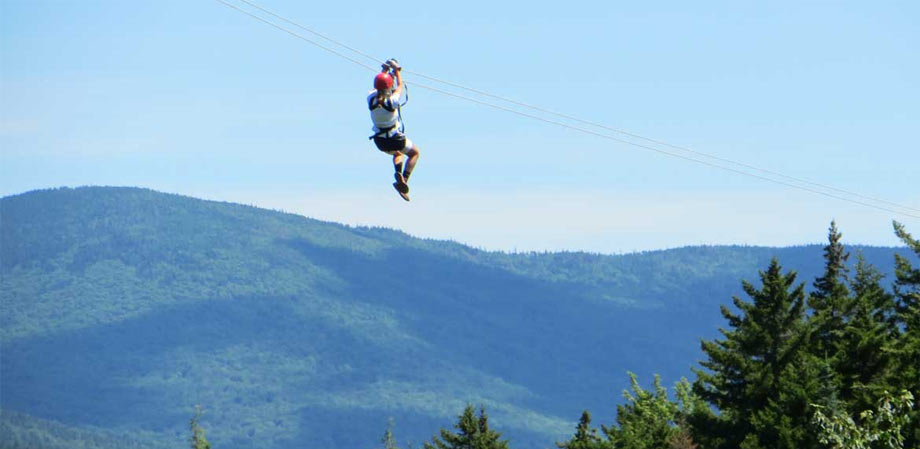 Thrilling Canopy Tours
Zipping through the treetops some 60 or 70 feet off the ground is an unparalleled adrenaline thrill. The Bretton Woods Canopy Tour and the Treetop and Skyrider Tours at Alpine Adventures in Lincoln provide bird's eye views of the land below and amazing scenic vistas in the distance.
Bretton Woods Canopy Tour: Zoom along on 9 zip lines from 120 to 830 feet long. Platforms range from 10 to 70 feet high off the forest floor. The bonus here is the extraordinary view of the Omni Mount Washington Hotel and Mount Washington range in the distance. At times it's possible to spot the Mt. Washington Cog Railway train chugging up the mountain.
Alpine Adventures: Two tours are available at Alpine Adventures. The Treetop Canopy Tour features 5 ziplines from 250 to 1,000 feet long, tree platforms 50 feet off the ground and a 30-foot suspension bridge. On the Skyrider Tour you'll experience 5 ziplines and aerial bridges that are longer, faster and higher than on the Treetop tour. The ziplines range up to 1,600 feet long. The treetop tour goes through the forest and the Skyrider takes you over the forest.