Summer Getaway Packages
Experience true relaxation and excitement with one of our summer getaway packages. Explore, have an adventure during the day, then come home to Adair to relax and unwind at night. We've done all the work for you--all you have to do is choose your own adventure, then show up for a truly memorable getaway experience.

Hiking Getaway
May through October
See some of the most popular and beautiful spots in the White Mountains. Hikes of all sizes are near the Inn. Make time and take a peaceful walk in the woods.
NH Adventure Getaway valid May thru October. Call for details.

Rolling Dog Sled Adventure
May through October
Experience dog sledding in the summer with a rolling dog sled adventure.
Create treasured memories with a hands-on tour with Muddy Paw Dog Sled Kennel and share the passion and adventure of dog sledding from the musher's perspective. Meet the dogs, then go on a rolling sled ride. Call us for details.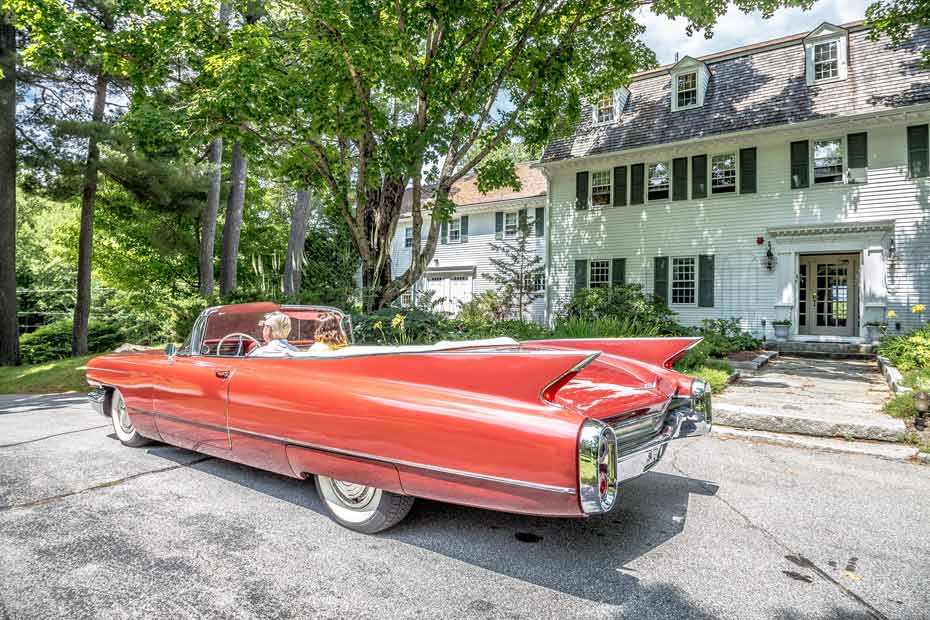 Proud to be Yankee's New England Today Travel Editor's Choice for Best NH Romantic Getaway!